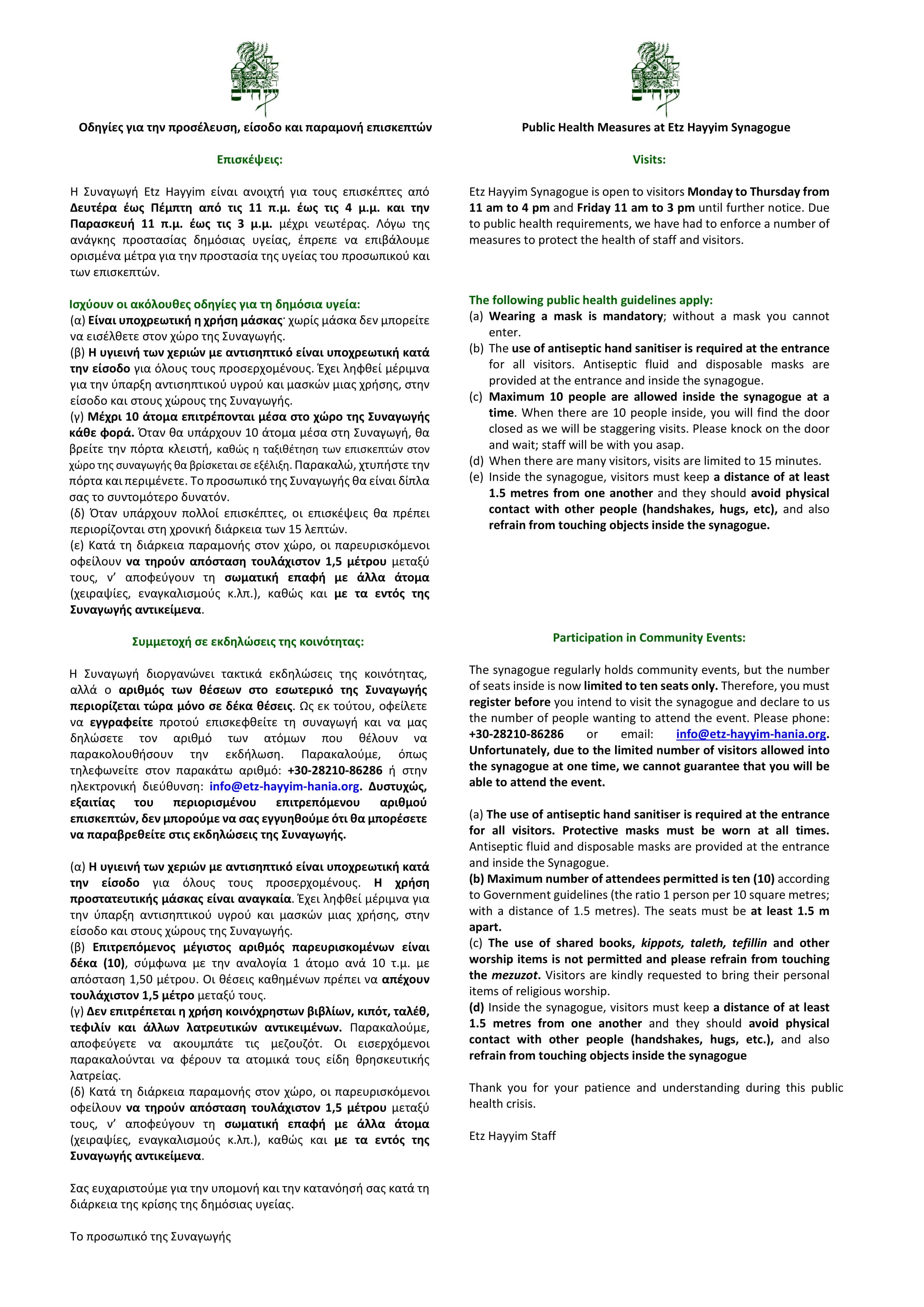 The Synagogue is closed on Greek public holidays.
During the opening hours, the staff of the Synagogue gives guided tours to visitors with information about the history of the Cretan Jewish community, the history of Etz Hayyim Synagogue and the historic Jewish quarter of Hania.
Equally, the facilities of the Synagogue (Mikveh, library, exhibitions) are accessible during opening hours.