Update: As of 6 November, due to a countrywide lock-down, Etz Hayyim Synagogue will remain closed until further notice.
—————
Due to Covid-19 measures, attendance at services is strictly limited.
If you wish to participate you must contact the synagogue office (info@etz-hayyim-hania.org or +30-2821086286) to check availability and confirm your participation. You will only be admitted if your attendance was confirmed.
Masks are required at all times during community events. Masks are also required for children from 4 years of age.
Please see further details below.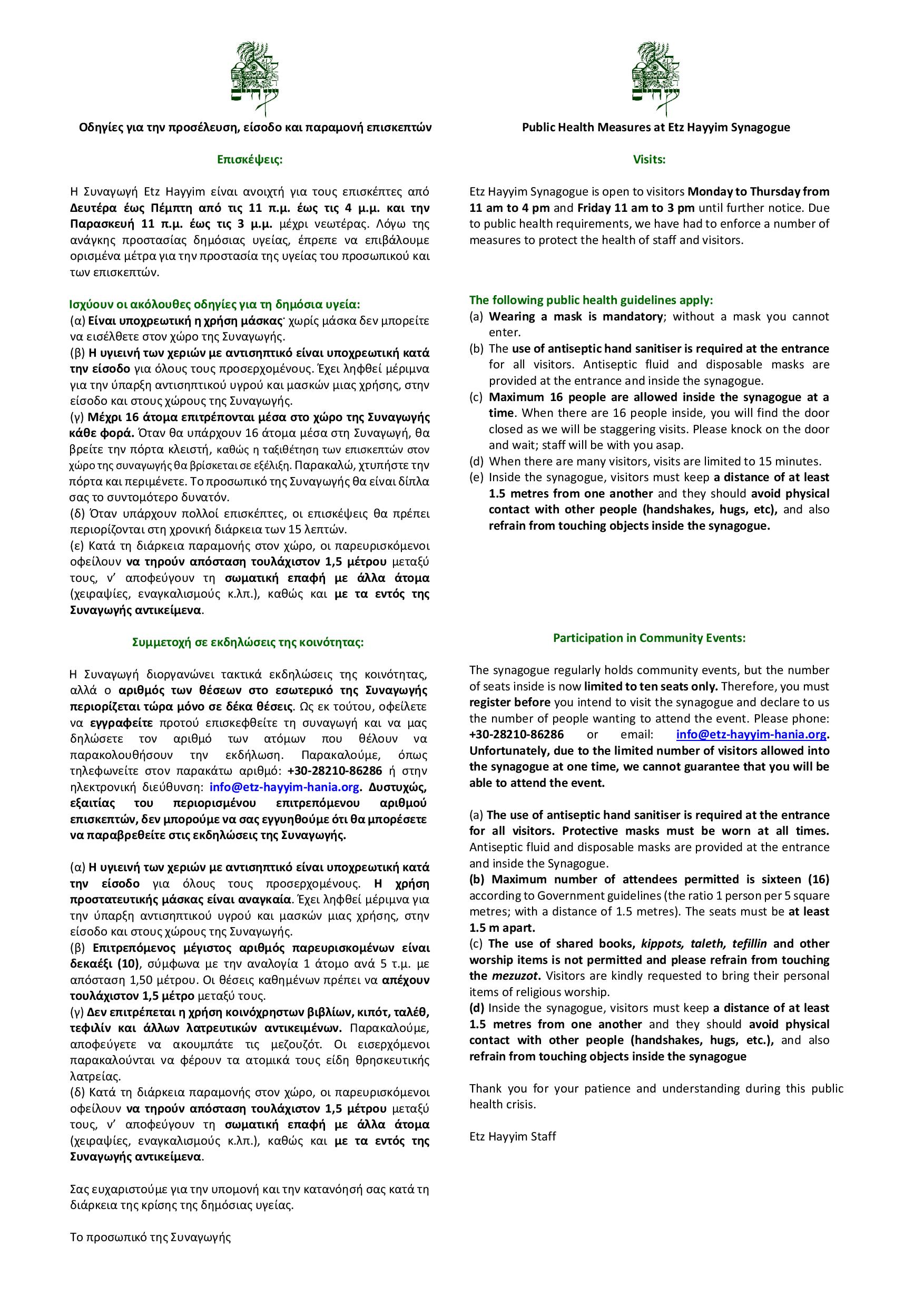 You can find information on the Covid-19 situation in Hania here: https://covid19.gov.gr/covid-map/
The Synagogue is closed on Greek public holidays.
During the opening hours, the staff of the Synagogue gives guided tours to visitors with information about the history of the Cretan Jewish community, the history of Etz Hayyim Synagogue and the historic Jewish quarter of Hania.
Equally, the facilities of the Synagogue (Mikveh, library, exhibitions) are accessible during opening hours.