ΑΝΑΓΓΕΛΙΑ ΘΑΝΑΤΟΥ – Notice of Death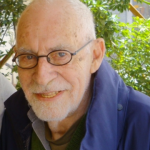 ΑΝΑΓΓΕΛΙΑ ΘΑΝΑΤΟΥ
Ο Αναστάσιος Δώρης και η Κάρεν Κανέλλος καθώς και η Συναγωγή Χανίων Ετζ Χαγίμ θρηνούν την απώλεια του
ΝΙΚΟΛΑΟΥ ΝΤΑΝΙΕΛ ΠΕΤΡΟΥ ΧΑΝΝΑΝ-ΣΤΑΥΡΟΥΛΑΚΗ
Η κηδεία του θα τελεστεί στην Αθήνα την Δευτέρα, 22 Μαΐου στις 3 μμ, στο Γ΄ Κοιμητήριο Νίκαιας. Επιθυμούμε να ενημερώσουμε τους φίλους και συνοδοιπόρους του Νίκου, ότι μνημόσυνό του θα πραγματοποιηθεί στα Χανιά, στην Συναγωγή Ετζ Χαγίμ. Η ακριβής ημερομηνία θα γίνει γνωστή προσεχώς.
Παράκλησή μας να μην κατατεθούν λουλούδια. Αντ' αυτού είναι ευπρόσδεκτες δωρεές προς το έργο ζωής του Νίκου, την Συναγωγή Ετζ Χαγίμ.
Notice of Death
Anastasios Doris and Karen Kanellos and the Etz Hayyim Synagogue Hania are saddened to announce the death of Nicholas Daniel Petrou Hannan-Stavroulakis.
The funeral will be held in Athens on Monday, 22 May 3pm at the 3rd Cemetery of Nikaia (Piraeus). We wish to inform the friends and colleagues of Nikos that a memorial service will be held in Chania at the Etz Hayyim Synagogue. The day and time of the service will be announced in due course.
We request no flowers to be sent; as the synagogue was Nikos' life's work donations to it are gratefully accepted.