Jottings 26 – Special Lockdown Edition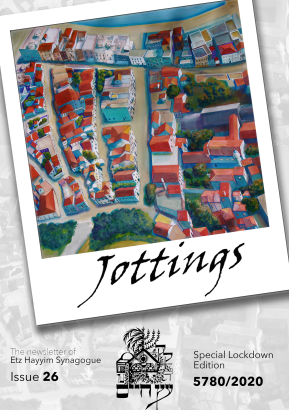 Greetings everyone! Fresh of the press! We are happy to announce the arrival of the latest issue of Jottings … the "Special Lockdown edition". 56 pages full of news, articles and features. Enjoy the read!
Γεια χαρά σε όλους! Μόλις κυκλοφόρησε! Έχουμε τη χαρά να σας ανακοινώσουμε ότι η τελευταία έκδοση των Jottings (Σημειώσεις) μόλις κυκλοφόρησε «Ειδική Έκδοση Καραντίνας» (στα Αγγλικά). 56 σελίδες γεμάτες νέα, άρθρα και αφιερώματα Απολαύστε τις!